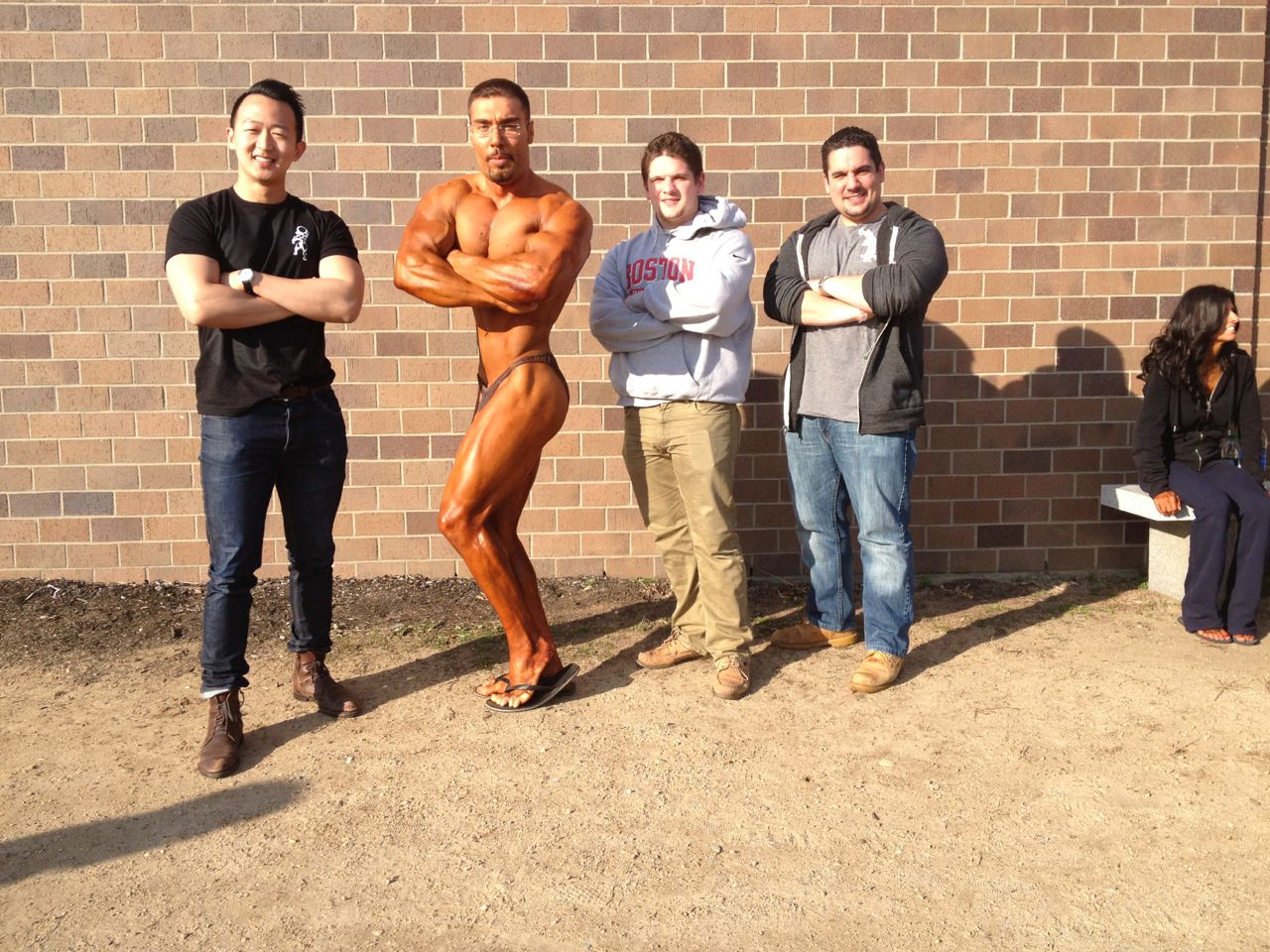 While Chris McGann was the first athlete from Atlas to compete in the recent Hudson Valley StrongMan, it was Alireza Rouhani who was their first bodybuilding competitor. He entered two classes at this year's OCB Spirit Of America; Men's Novice Tall and Men's Open Tall.
Ali's passion for bodybuilding began in his him city of Tehran (yes, as in Iran), so he thought it would b only fitting to thus choose the "Spirit of America" for his debut in the sport. (Ali possesses a charming self-effacing humor that even plays through the bilingual.)
Ali is a monstrous competitor, entering the show around 210 lbs. at a shredded 6'0". His is a body who's shape represents what a lifetime of dedication to drug free strength sports can achieve.
We were excited to see Ali win the Novice Tall class and come in a solid third place in the Men's Open Class. This is a grab achievement for any first-timer, and we're excited top see where Ali takes his learning in the next few months as his competitive season continues.
ALI IN THE NOVICE MEN'S TALL CLASS
ALI IN THE MEN'S NOVICE OVERALL ROUND
ALI IN THE MEN'S OPEN TALL CLASS
MEN'S OPEN TALL CLASS AWARDS